Larsen Bay Lodge on Kodiak Island, Alaska
At Larsen Bay Lodge the adventure still remains! Here you can still experience the raw beauty and bountiful wildlife of Alaska - without the crowds. We offer saltwater AND freshwater fishing. We have our own fleet of boats, our own floatplane, and experienced guides to put you amidst all the hunting and fishing action!
---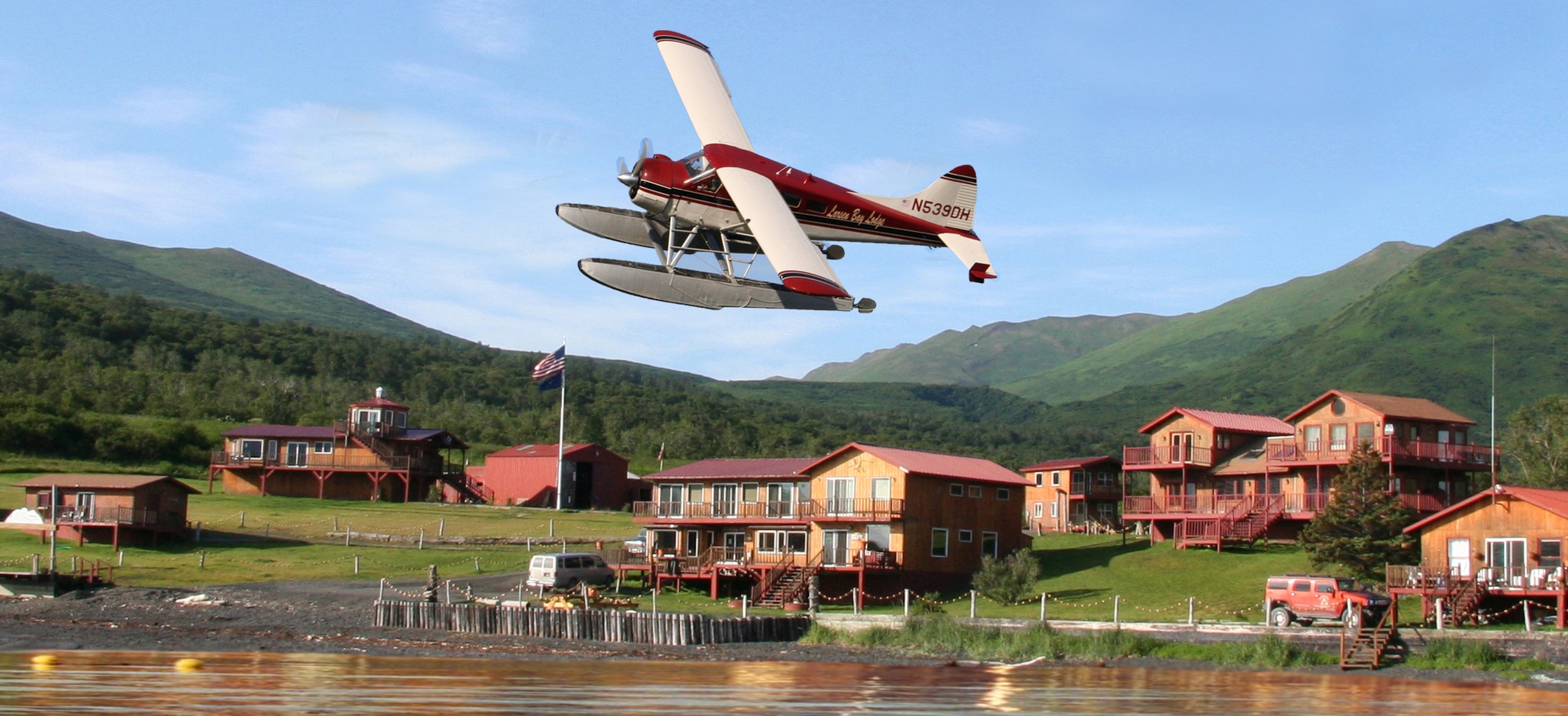 World class fishing adventures at Larsen Bay Lodge include all five species of Salmon, Steelhead, and Dolly Varden as well as saltwater fishing in near-shore protected waters for Halibut, Sea Bass, Lingcod, Salmon, Crab and Rockfish, including Yellow-eye, and more!
Hunting adventures abound at Larsen Bay Lodge with a long season and liberal limits on Sitka Blacktail Deer and wonderful duck hunting for such exotic species as Harlequin and Barrow's Goldeneye as well as predator hunting for fox (red, silver and cross fox). We also offer a limited number of spring and fall hunts for Kodiak Bears in our exclusive guide use areas.
Adventure Awaits You
Larsen Bay Lodge, which is accessible by a short 30-minute flight from the town of Kodiak, has been in operation since 1979. Over the years there have been thousands of wonderful guests who have experienced this piece of paradise. The lodge has been featured in dozens of television programs including ESPN Outdoors, Jim Zumbo Outdoors, Food Channel, and The History Channel, to name a few.